Hebrews: Visible vs Invisible
Hebrews 11:23-31
23 By faith Moses parents hid him for three months after he was born, because they saw he was no ordinary child, and they were not afraid of the king's edict. 24 By faith Moses, when he had grown up, refused to be known as the son of Pharaoh's daughter. 25 He chose to be mistreated along with the people of God rather than to enjoy the fleeting pleasures of sin. 26 He regarded disgrace for the sake of Christ as of greater value than the treasures of Egypt, because he was looking ahead to his reward. 27 By faith he left Egypt, not fearing the king's anger; he persevered because he saw him who is invisible. 28 By faith he kept the Passover and the application of blood, so that the destroyer of the firstborn would not touch the firstborn of Israel. 29 By faith the people passed through the Red Sea as on dry land; but when the Egyptians tried to do so, they were drowned. 30 By faith the walls of Jericho fell, after the army had marched around them for seven days. 31 By faith the prostitute Rahab, because she welcomed the spies, was not killed with those who were disobedient.
Sermon Summary
Cross Referenced Verses
Joshua 2:8-13
Pastor's Main Points
God is doing a greater work than we ever will do.

The hope of those without Christ is the treasure of this world; the hope of those in Christ is Christ.

Faith, repentance, and obedience are the choices which lead us in the path of Christ.
Pastor's Closing Questions
Is my hope in the world or in Christ?

What choice will I make – Christ or the world?
Pointed Questions from the Sermon
Read Joshua 2:8-13. Pastor Adam used the example of Rahab as someone that wanted to follow God more than her fleeting desires. Why do you think this might've been hard for her to do initially?
Why do you think it is hard for us to stop chasing our fleeting desires and follow God?

Why do you think it can be hard for us to trust God's plan for our lives?
Read 1 Corinthians 1:18 and Ephesians 2:5-10. At the beginning of his sermon, Pastor Adam talked about progressive sanctification; he also called it crisis sanctification. What do you think the difference is between having been saved and the process of being saved?
Read 2 Thessalonians 2:13. What do you think this sanctifying work of the Spirit is?

The trials of this sanctifying work strengthen our faith. Why do you think God wants us to go through this process?
Read 1 Peter 1:8-9 and Hebrews 11:26. As believers, our focus should be on Christ not on ourselves. How do you think our decisions are influenced based on where our focus is?
Even though we cannot physically see God, we are still called to trust Him. How do you think we are able to trust in God even though we cannot see Him?

Why do you think our life is better in the long run when we trust God's way over our own way?
Read Exodus 12:1-12; 29-30. The Israelites had to trust God in what He was telling them. Why do you think it would've been hard for them to trust God?
Do you think that it would've been easier for them to trust God if they could see Him? Why would it not have been any easier?

Why do you think it is easier for us to trust God now than it would've been for the Israelites back then?
Keeping in mind the process of sanctification, where our focus should be, and our trust in God, what practical ways do you think you can do to keep your focus and trust on God this week?
Speaker: Adam Baker
June 26, 2022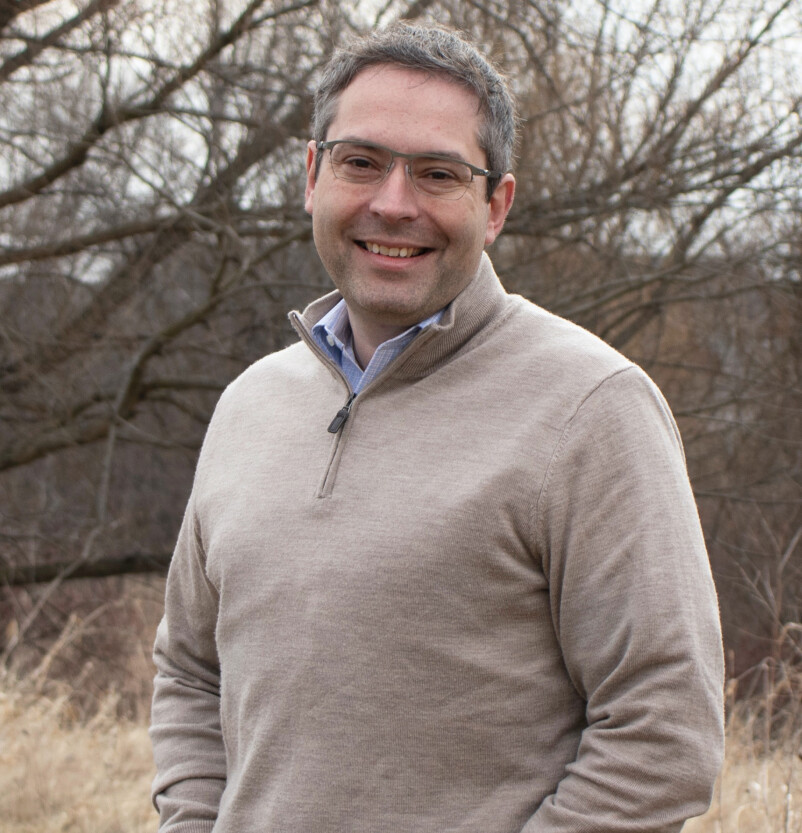 Senior Pastor
__preacher__
Sermon Notes
You can add your own personal sermon notes along the way. When you're finished, you'll be able to email or download your notes.