Hebrews: Faith in Death
Hebrews: Faith in Death
Hebrews 11:17-22
June 19, 2022
Sunday's Scripture
17 By faith Abraham, when God tested him, offered Isaac as a sacrifice. He who had embraced the promises was about to sacrifice his one and only son, 18 even though God had said to him, "It is through Isaac that your offspring will be reckoned." 19 Abraham reasoned that God could even raise the dead, and so in a manner of speaking he did receive Isaac back from death. 20 By faith Isaac blessed Jacob and Esau in regard to their future. 21 By faith Jacob, when he was dying, blessed each of Joseph's sons, and worshiped as he leaned on the top of his staff. 22 By faith Joseph, when his end was near, spoke about the exodus of the Israelites from Egypt and gave instructions concerning the burial of his bones.
Sermon Summary
Cross Referenced Verses
Hebrews 10:39 | Genesis 22:1-14
Pastor's Main Points
Faith demands that we desire God's promises, but ALSO that we trust that He can/will deliver them

Our hopes and dreams must die on the altar and God will raise up His perfect blessings.

Death is a curse that has been defeated in Christ; our bones must be firmly buried in the promised land.
Pastor's Closing Questions
Do I trust that the God who raised Christ will be the God who raises me?

I know I will die, but where will my bones be buried?
Pointed Questions from the Sermon
Pastor Adam shared how he spoke to a group of people about Jehovah Jireh and explained how the Lord will provide. This helped him illustrate what is meant by the Lord providing for us. In what ways do you think that the Lord provides for us?
What are some specific examples of the Lord providing for you this past month?
Read Genesis 22:1-14. How God communicated with Abraham is different from how He communicates with us today. How do you think the way that God communicates to us now has changed from how He communicated with Abraham?
What role does the Holy Spirit play in the way God now communicates with believers?

What role does scripture play in the way God communicates with believers?

What do you think this shows us about the nature of God's desire for relationship with all who seek Him?
Read Genesis 22:1 and James 1:2-4. We are told that God tested Abraham. In a similar manner, God also tests us. Why do you think God tests us?
If we know that God is not evil and manipulative, what then do you think this shows us about the character of God?

What do you think Abraham can teach us about trusting God?
Read Romans 12:1-2. We are to live in a way that is pleasing to God which means leaving our worldly desires on the altar. What do you think it means to lay something on an altar when we cannot physically do it?
What do you think it means to be a living sacrifice?

In what specific ways do you think you can live as a sacrifice to God?
Read Genesis 50:24-25. Joseph wanted to be buried in the land that God had promised them even though he had not seen it yet. In a similar way, as believers, we are promised a new land. In what specific ways do you think we are tempted to want to trust more in what we currently see than in what is promised for us in the future?
While our physical bones won't be moved to heaven, how can we have the same mindset as Joseph?

Jesus' promise of the resurrection was made about 2,000 years ago. How can we be sure and stay trusting of God that we will one day enter into this promise?
Since the Holy Spirit now resides in all who profess faith in Christ, we are at an advantage over Abraham in our ability to communicate with God. In what specific ways will you use this blessing to help in your walk with Christ this week as you live as a living sacrifice and trust in God's promise of a new land?
Speaker: Adam Baker
June 19, 2022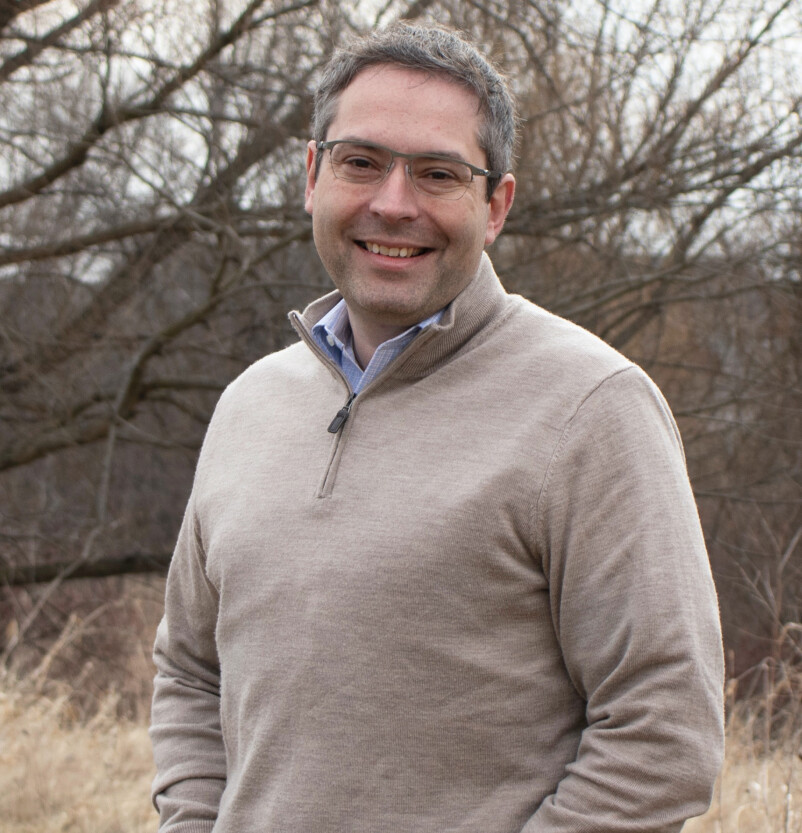 Senior Pastor
__preacher__
Sermon Notes
You can add your own personal sermon notes along the way. When you're finished, you'll be able to email or download your notes.